A Tale of Endurance & Humility
From Reformation to Revival, our Ale has a story as distinct as itself. Brewed on-site at Mount Saint Bernard Trappist Brewery, Tynt Meadow is a product born of centuries of tradition made using modern, sustainable techniques. In the convergence of the old and the new, we combine complexity and simplicity. The lessons of yesterday guide our instincts today. Our history informs our philosophy, providing a framework for us to better understand our place in the world as well as ourselves.
Bottle fermented under the watchful eyes of Cistercian monks, our not-for-profit brewery produces ale that is great for any occasion while helping to support our community.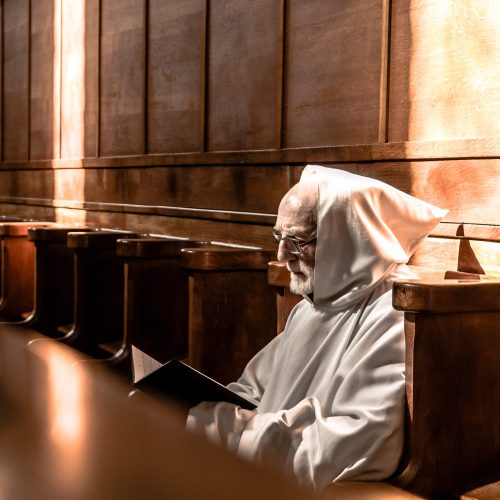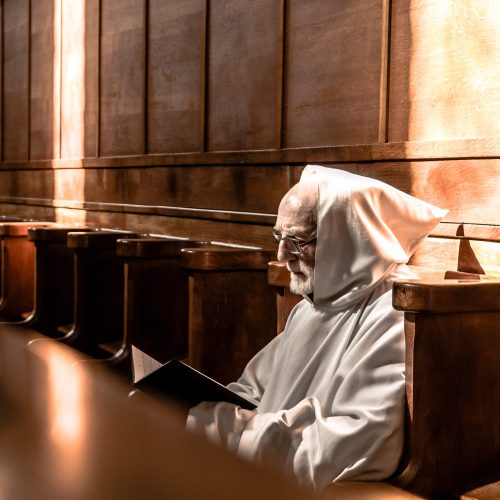 We are a Cistercian Order of monks, a self-sustaining contemplative community devoted to work, prayer and reflection. Our story is a rich, complex tale of endurance and revival.
In the 16th century, Henry VIII dissolved monasteries throughout his kingdom, confiscating land and subjecting ordinary monks to destitution. The Dissolution was ruthless and effective, and the Reformation divided the peoples under Henry's rule into camps of worship. Division based upon belief was wrong then, and it is wrong now.
Three hundred years later, religious fervour had eased with monasteries and monastic orders no longer outlawed in England. In 1835, local land near Mount Saint Bernard was donated to provide a path back for local, monastic life. Within ten years, an abbey had been constructed, the first since the Reformation. Since this time our order of Cistercian, Trappist monks have farmed the land of Mount Saint Bernard leading a simple, observant life of reflection and work.
Our order has evolved along with society. Today, Mount Saint Bernard Abbey retains an active, diverse order of Brothers who live, work and worship there.
Mount Saint Bernard. Our home in the heart of England.
Our monastery lies near Coalville, Leicestershire and is positioned at the foot of Charnwood Forest. One of the few monasteries revived in England post Reformation, today it is a simple yet practical testament to modern monastic life. It is a place of work, reflection, prayer and peace.
Mount Saint Bernard Abbey was founded in 1835 on donated land. Our humble origins were a half-ruined small cottage in a barren field. The initial intake of monks set to cultivating this unworked land and its surrounds. The 16th Earl of Shrewsbury provided a donation for a permanent monastery to be built adjacent to this field, with the most famous architect of the Gothic Revival, Augustus Welby Pugin, working pro-bono in the design of the new monastery which was opened in 1844. In 1848, the monastery was raised to the status of an Abbey overseen by the first mitred abbot in England since the Reformation.
Mount Saint Bernard is a place of four, distinct seasons. From the hard frosts of winter through to the glorious palette of spring, our surrounds provide inspiration and reflect the complex continuity of the seasons of birth and renewal.
Any and all are welcome to enjoy the wonders of nature that abound at Mount Saint Bernard, as well as visiting our Abbey. More information is available here.
An English Trappist ale richly layered with flavour and history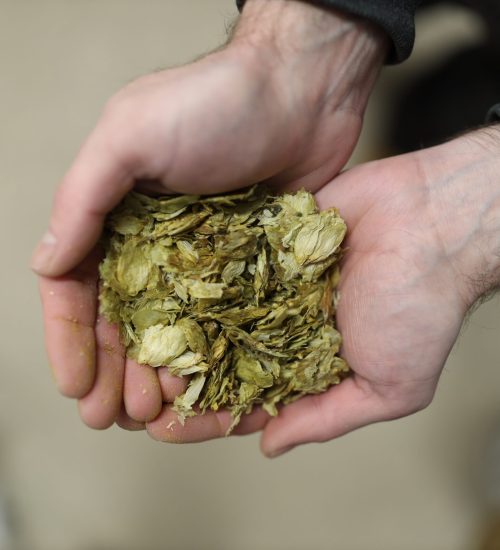 Cistercians have always been farmers, cultivating land to provide sustenance. At the beginning of the twenty-first century, hobby farming was facing a viability crisis. Technology, industrial scale farming and regulation complexity had made our sustenance farming increasingly impractical to support the community's upkeep.
In exploring a new avenue which could provide an outlet for our endeavours, a decision was taken to revive Abbey's beer making tradition. Written evidence exists that 'table beer' was produced on-site at Mount Saint Bernard post 1835, with visitor records indicating a distinct preference for the monks handiwork.
Trappists are renowned for their distinct ales, with over a dozen monasteries currently producing ale throughout Europe. More information on Trappist Ale is available here.
Mount Saint Bernard Abbey is now home to our Trappist Brewery, which was established across 2017 and 2018. While the original recipe has been lost to time, Tynt Meadow is a modern revival of the ale made at the Abbey long ago.
We are the only English producers of Trappist Ale. Rich, velvety pools of darkness are layered with time to create this unique ale. Made from sustainably sourced local ingredients and water drawn from our artesian well on-site, this Trappist Ale is distinctly English, proudly Trappist and thoroughly enjoyable.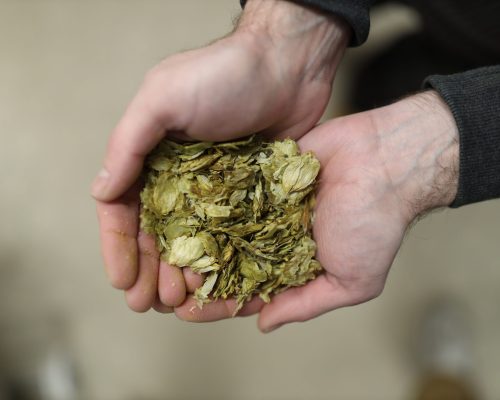 Ours is a community where work is a form of prayer. It is a life of simple observance, work, and reflection in the pursuit of developing deeper understanding.
The simplicity of our life with its freedom from material pressures dictates that our work provides us a unique freedom of choice. We see ourselves as a community, while knowing we are part of a broader, extended community to which we must contribute in the search for better outcomes for us all. We are blessed to be able to dedicate the fruits of our labour to achieving as much as it can for the most people possible.
The final product of our Trappist Brewery, Tynt Meadow, is made with joy. It comes from a place of reflection and peace.
Our work, from our history as farmers to our modern chapter as Trappist brewers, has always focussed on sustainable practices. We utilise water sourced on-site and prioritise the use of local ingredients where possible. We see ourselves as custodians and guardians of the land, traditions and principles entrusted to us.
We are committed to walking lightly upon the earth and see our produce as a bounty to be shared, sourced from natural gifts that it is our responsibility to preserve for future generations to enjoy.